Making custom home improvement easy
Deli Home believes in custom timber products, specially designed for the room they are used in, for optimal home improvement. During our product development process, we have a strong focus on sustainability, added value, and quality wood craftsmanship.
WHAT WE DO
Our activities
Beyond our conventional role as a value-added wholesaler for home improvement and builder markets, we excel in development and manufacturing across multiple categories. We guide the entire consumer journey – from inspiration and design to delivery and installation. Elevating each step across categories sets us apart, alongside our comprehensive logistics services.
FOR WHOM?
Our market
Deli Home thrives in the B2B sector with a strong focus on the consumer. We maintain close relationships with our customers that operate in the consumer market as well professional domains. Our clientele comprises major DIY retailers, wholesalers, contractors, and online vendors.
The Deli Home vision for the professionals/self-employed persons
The Deli Home vision for consumers

38 football fields of warehouse space
16.116 trucks that enter the country every year
Screens sold in a year: Amsterdam-Paris span
WHAT WE OFFER
Our assortment
Our expertise spans timber, doors, flooring & stairs, storage furniture, and insect screens. Our proactive category management involves continuously assessing the impact of our products and solutions, keeping us aligned with consumer needs and preferences. We support our customers in adapting to evolving demands, constantly expanding our service repertoire to foster growth with trend-setting, durable and sustainable products.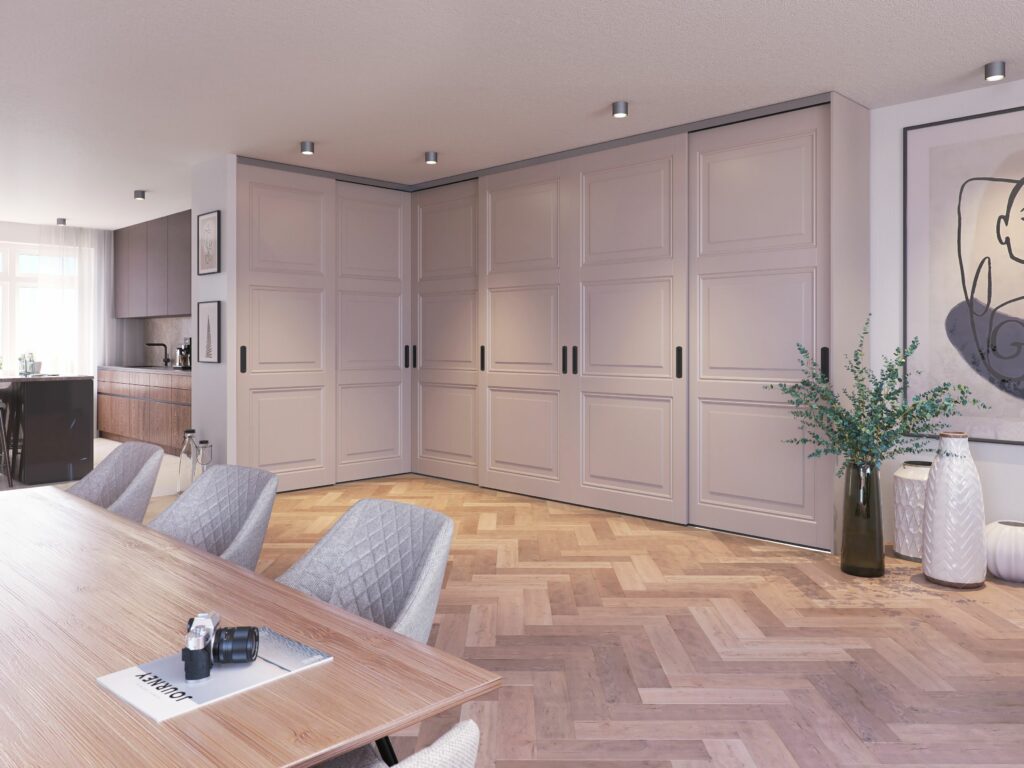 THE BEGINNING
The history of Deli Home
Our expertise traces back to 1869 when Deli Home originated in Indonesia. Over time, we've cultivated timber mastery through knowledge and experience. Despite being 150 years of age, we embrace growth and learning.
SEE ALL ABOUT US
Corporate video
Watch our corporate video to get acquainted with the force propelling our renowned home improvement brands, products, and services.
MANAGEMENT BOARD
Meet the people behind Deli Home